Share your Expert Opinions With Us:
Be Part of the Evolution of the Design Industry.
Join a community of movers, shakers, and future trend influencers.
Participate in research to drive industry change that helps you work smarter, not harder.
We're here to equip you with information that fuels your design process.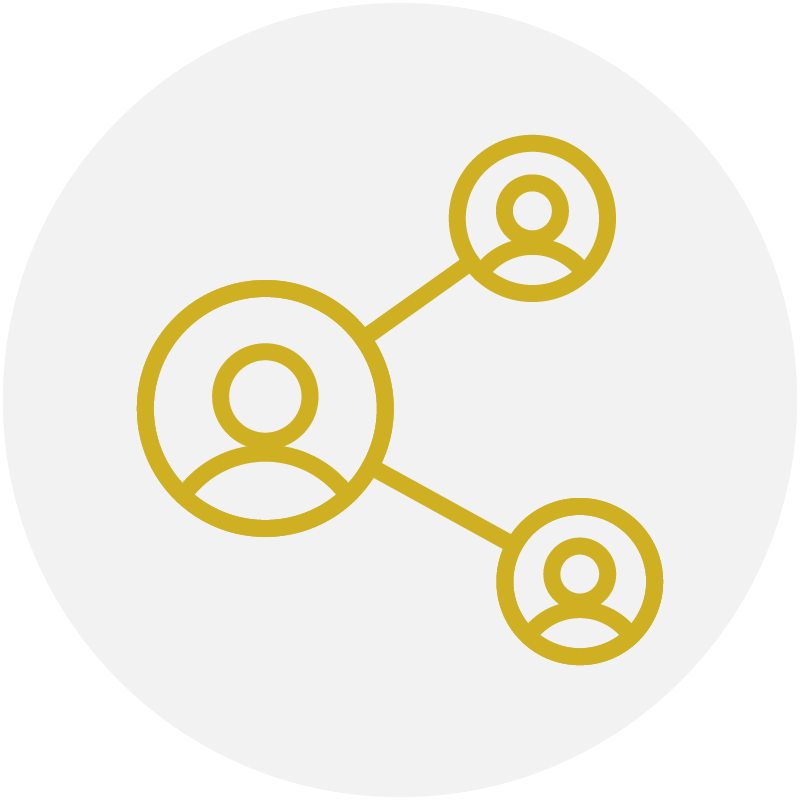 Learn from your peers.
See how A&D professionals nation-wide shape design industry evolution.
Stay In The Know.
Explore hot topics at the intersection of business and design.
Shape your perspective.
Listen to left-brain topics translated for the right-brained crowd.
We create content that supports you doing more of what you love.
Access to design industry information is simple:
Share your expert opinions with us to become a voice for industry evolution. We'll share the results with you to keep industry information at your fingertips.
Join in to stay informed about research specific to your expertise.
Participate in surveys, interviews, and focus groups. Earn rewards along the way.
Gain insights. Share best practices. Drive the industry forward.
Ready to participate in research?
Tell us more about you and we'll curate research opportunities that fit your areas of expertise.
Research Developed for You:
Great Design in the Great Outdoors
This report was created to equip designers with unbiased research that validates the importance of designing exterior environments, especially today. *Research sponsored by TUUCI.
of Designers believe that in the last 2 years there has been an increasing focus placed on the design of outdoor environments as part of the overall context of designing a space
Question:
The aesthetics of outdoor spaces are important to contributing to the success of the overall built environment because they:
Give people an alternate place to relax
Give people an alternate place to work
Give people an alternate place to meet
Access insights at the intersection of business and design.
How Visionary Jeffersonian Dinners Forge New Paths for Local Design
See the top research, insights, data, and tools to help inform your process for 2023.
How Interior Architects Takes a Modern Approach of the Firm Library
In this article, we explore a story fromGiant of Design firm, Interior Architects, on the future of the firm library. What fascinated us most was not only how the firm is approaching the library, but also who is staffing.   See why IA's modern approach to the library is pushing us all to consider lasting change in response to new ways of hybrid working.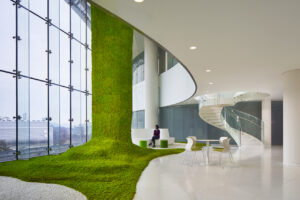 3 Ways Sustainability is Impacting Specification Behavior
Our ThinkLab Trendspotters team identified "sustainability and social equity" as a top trend for 2023. Here are the top three paradigm shifts impacting sustainable specification to inform your process.
Sign Up for Our Newsletter
Experience left-brain topics translated for the right-brained crowd.
Looking for industry Information delivered in an on demand format?
ThinkLab's monthly digital seminars and Design Nerds Anonymous podcast bring big industry thinkers together to fuel the creative process and spark curiousity at the intersection of business and design.
New Complimentary Digital Seminars Each Month
Join the ThinkLab team, along with esteemed industry leaders from Giants of Design firms, for a series of complimentary month digital seminars designed to bring you the latest research, insights, and data on the architecture and design industry.
Tune in to ThinkLab's preeminent podcast for the architecture and design industry, Design Nerds Anonymous, for expert insights on on the intersection of business and design.
MIX IT UP: Why Movement in the Workplace Matters More Than Ever
This report is a tool for designers to use with their clients to validate the importance of integrating movement into the workplace. While not a new trend, this 3rd-party research supports your ability to sell your clients on the design direction, products, and amenities you want to infuse into their space.
Hear what your A&D peers have to say about the benefits of participating in ThinkLab research.
"I have found ThinkLab surveys to be insightful as a business owner and enjoyable as a designer. I love sharing my opinion to help better our industry! I've also enjoyed seeing how I compare to others when the research is published- it's very eye opening!"
"I love the conversations I have with the team at ThinkLab. It's great to engage with industry provocateurs to explore what we are and where we are heading. To progress, we need to engage, have the conversation and challenge the status quo."
"Adding more bandwidth to research specifically oriented to the issues surrounding the design industry is a game-changer."
"I have been a supporter and contributor to Thinklab research since its conception. Thanks to the weekly (Industry Impact) information we were helping pool for the industry, we maintained our project momentum and pivoted our design services quickly to capture new client interest during the quarantine months."
"I can't get enough of the important work ThinkLab is doing. I check in regularly for surveys and the latest industry news. Keep up the great work!"
"A true thought leader in the design industry, Amanda brings with her a wealth of knowledge and insight as it relates to the user experience. A wonderful speaker that adds depth and thought-provoking ideas into every discussion! As always, I look forward to your next post!"